| Posted by

r.gunputh

| 0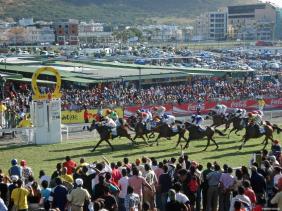 La Gambling Regulatory Authority a approuvé le calendrier de la saison 2016 présenté par le MTC. Ce calendrier hippique comprend 37 journées, dont la première le samedi 26 mars et la dernière le dimanche 4 décembre. La Duchess Of York Cup, première classique de l'année, sera courue le samedi 30 avril à l'occasion de la 6e journée, alors que la deuxième le Barbé, sera disputée lors de la 15e réunion, le samedi 2 juillet.
Notre Ruban Bleu, The Maiden Cup (G1-2400m), se tiendra 3 semaines après la trêve, le dimanche 4 septembre lors de la seule journée régulière dominicale, la 23e de la saison.
L'ultime classique de l'année, The Duke Of York Cup (G1-1600m), aura lieu en toute fin du mois d'octobre, soit lors de la 31e réunion, le samedi 29.