| Posted by

Shaili Neerbun

| 0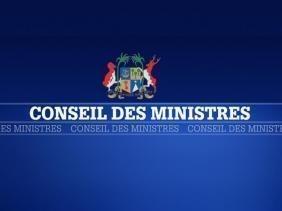 New York | Discussion entre le Premier ministre Pravind Kumar Jugnauth et son homologue britannique Rishi Sunak
Le cabinet a pris connaissance des retombées de la mission du Premier ministre, Pravind Kumar Jugnauth, à New York lors du 78e Sommet de l'Assemblée générale des Nations Unies (UNGA). Au Royaume-Uni, le Premier ministre a eu des réunions de travail avec l'équipe mauricienne concernant la souveraineté de Maurice sur l'archipel de Chagos. Il a également discuté du changement climatique avec la Princesse Anne et eu des discussions avec le Premier ministre britannique, Rishi Sunak.
Irrigation de Champs de Canne à Sucre | Prolongation des Règles
Le Cabinet a pris note de la promulgation du Règlement de 2023 de la Central Water Authority (Dry Season) (Amendment No. 7) Regulations 2023 afin de prolonger son application jusqu'au 31 octobre 2023. Ces règles permettent à certaines personnes d'utiliser l'eau des rivières pour irriguer les champs de canne, à condition que cela n'affecte pas l'approvisionnement en eau des ménages.
EDB & APEVCA | Accord et Entente de Coopération
Le Cabinet a accepté la signature d'un protocole d'accord entre l'Economic Development Board (EDB) et l'African Private Equity and Venture Capital Association (APEVCA). Les objectifs : promouvoir la collaboration, la coopération et la coordination entre les deux institutions.
Mouvement du bétail de Rodrigues | Deuxième phase
Le Cabinet a accepté la deuxième phase pour le mouvement du bétail (bovins, chèvres et moutons) de Rodrigues par des entités privées en vertu d'un permis de mouvement qui sera délivré par la Division de l'élevage et des vétérinaires du ministère de l'Agro-industrie et de la Sécurité alimentaire.
Session d'engagement par TikTok/CERT-MU | Collaboration
Le Cabinet a pris note de la tenue d'une session d'engagement qui sera menée par TikTok (ByteDance) en collaboration avec la Computer Emergency Response Team de Maurice (CERT-MU), du 9 au 12 octobre. Des activités seront menées en vue de sensibiliser le public sur le processus de modération du contenu TikTok.
Board of the National Women's Council | Mailini Vencatagadoo : Présidente à temps partiel
Le Cabinet a pris note de la reconstitution du Board du National Women's Council avec Mme Mailini Vencatagadoo comme Présidente à temps partiel.
Professional Architects' Council / 2023-2025 | Reconstitution
Le Cabinet a pris note de la reconstitution du Professional Architects' Council pour la période 2023-2025.